Jovanka Atanasovska, a student at the Academy of Design, is one of the winners of the competition Design and inspire with the message of taking over # ClimateAction.
Interviewer: Hristijan Stanoevikj, EPI CENTER International, Campaign: The Climate is Changing, Why Not You?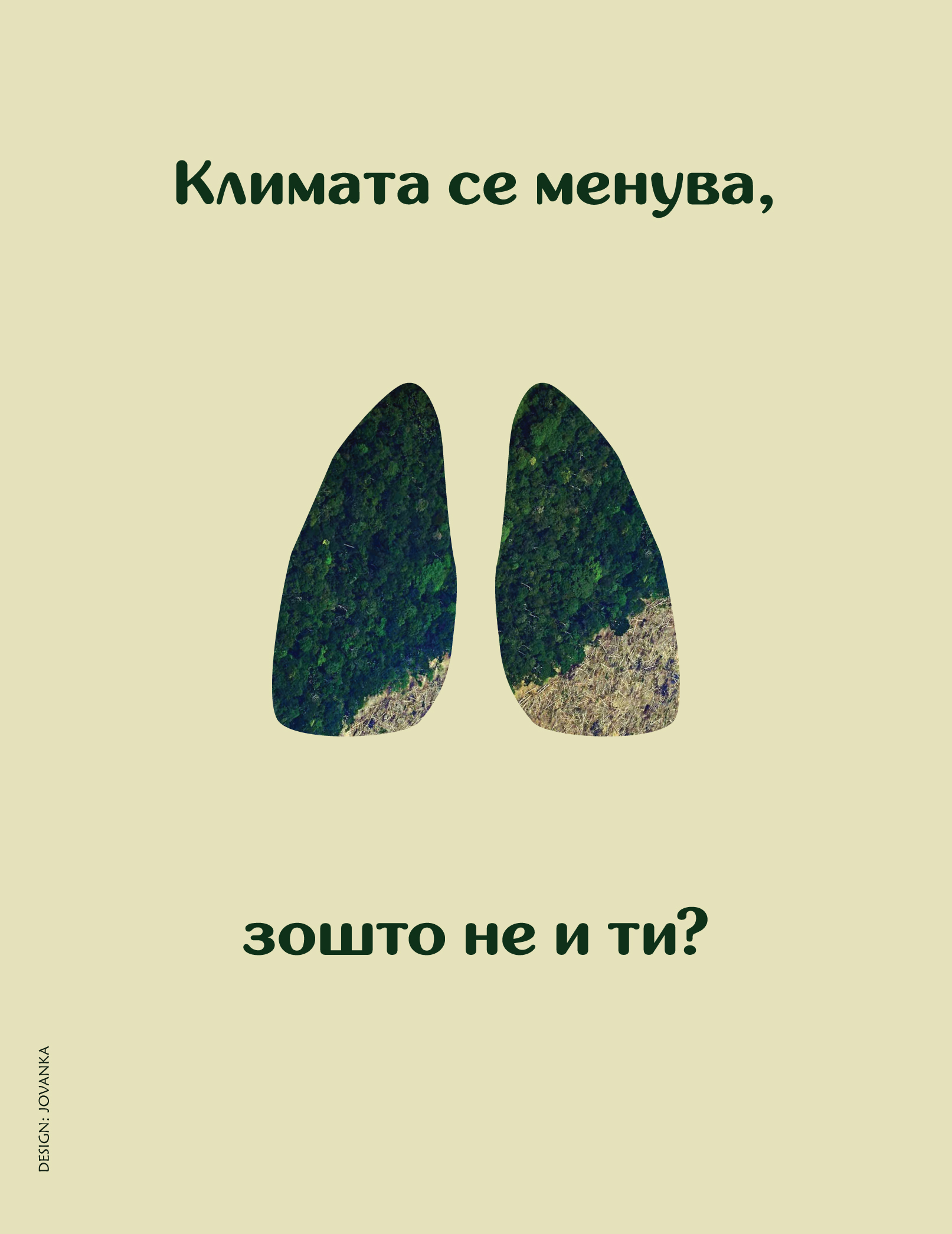 Jovanka says she got the inspiration for her poster from the growing and uncontrolled cutting of trees, destroying forests, the planet's lungs, and human-caused forest fires.
Her poster was one of the most voted, which garnered a lot of likes and comments. Jovanka is happy for the positive reactions that, as she says, she honestly did not expect.
She urges young people to be active, follow climate change information and take climate action because we need to change for the better.